BUSINESS INTRODUCTION
CONTAINER DIVISION
ISO standard Marine Container with rear door are well known but, we also supply special type of Dry containers, such as side open, open top, and reefer units that can control temperature using refrigeration function. These containers can be used not only to carry the cargo to overseas but also have various applications. For containers used as warehouses, we also accept transportation and installation at site.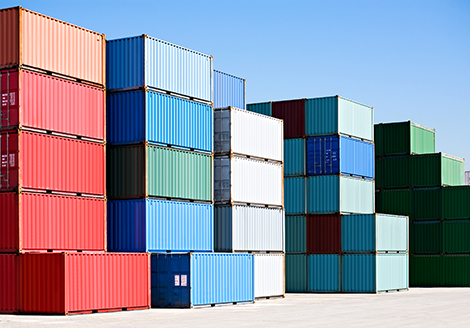 TYPE OF CONTAINERS
ISO Standard 20 and 40'Dry Containers
Used dry containers are used for marine transportation and warehouses
Sliding Door Container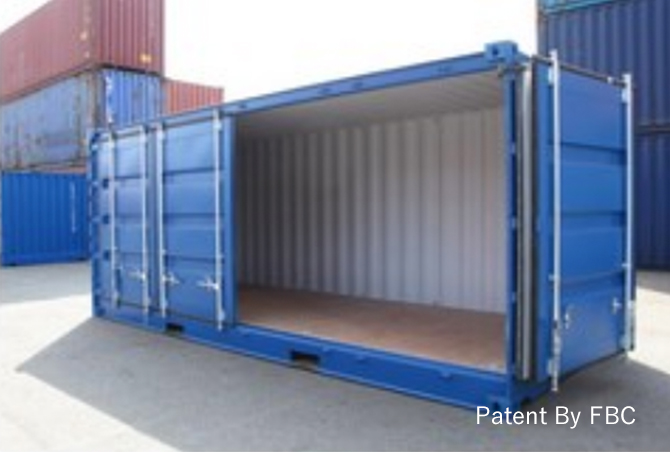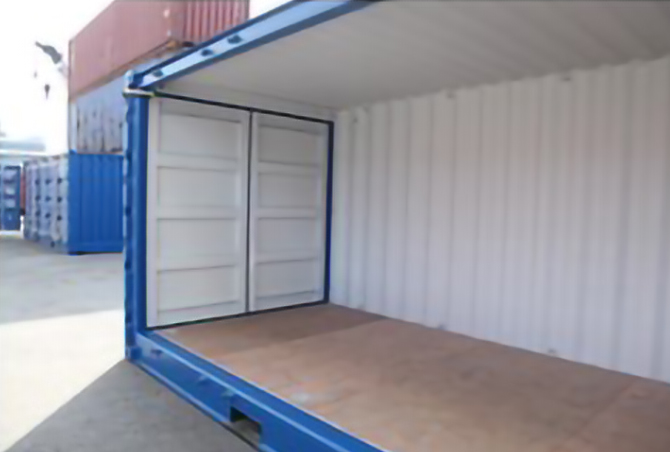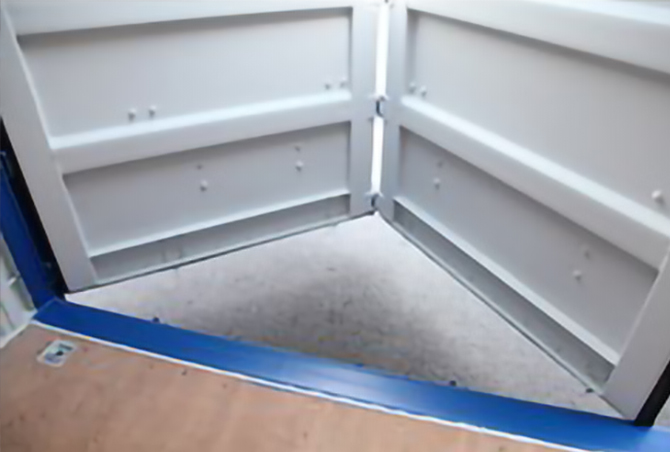 This type of container is called, in general, a side-open container. Opening and closing of the aide door facilities, in addition to the usual rear door, loading and unloading of the cargo from the container become easy. FBC's sliding doors open and close with folding doors and fold the doors along the poles, making them safer than conventional side openings.
* The sliding door container is a patent property of FBC.
Open Top Container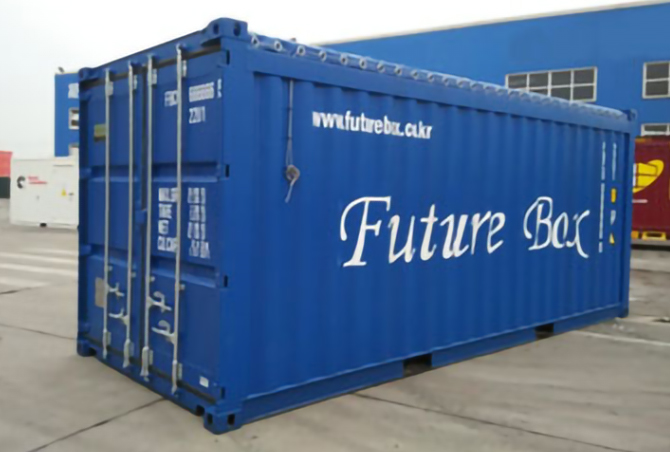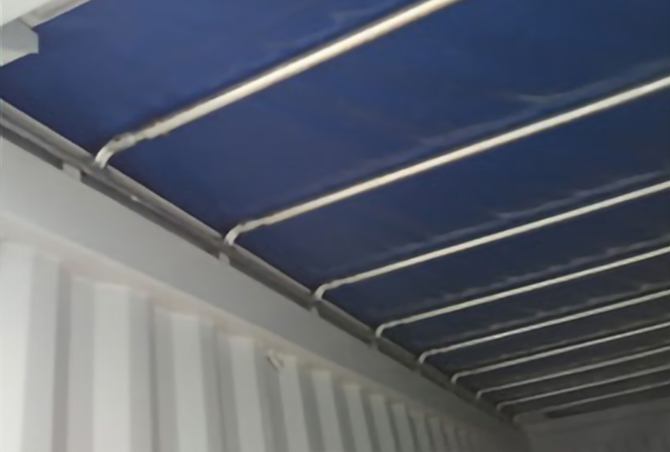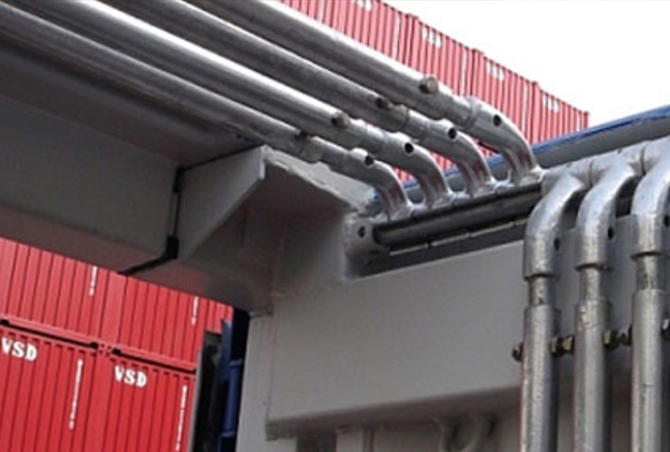 A container that can be removed from the ceiling panel. The ceiling pole can be moved easily, but one side is fixed so that there is no risk of the pole being lost or stolen.
Reefer Container(Refregirated,Chilled)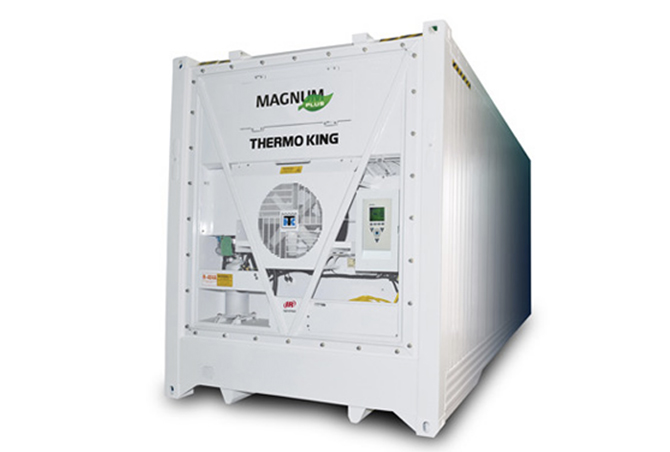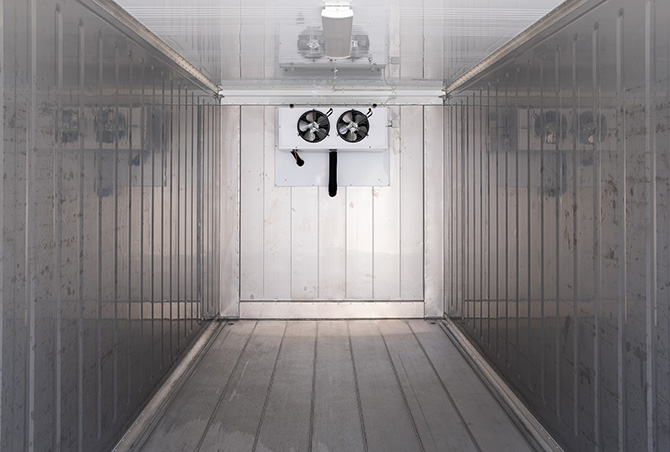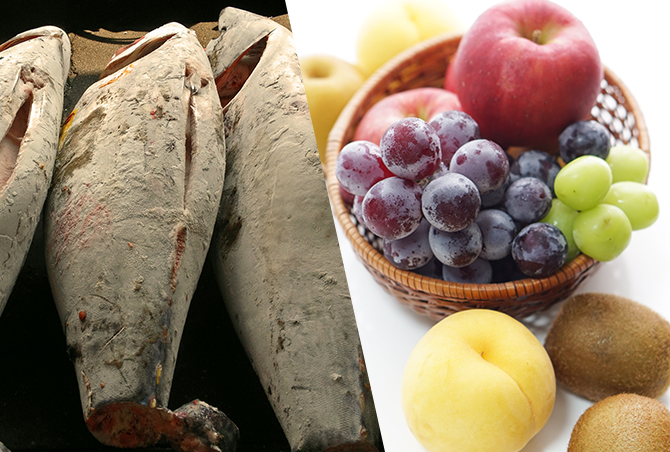 A container that allows internal temperature control. General configurable temperature is -20 °C ~ 30 °C, and depending on the product, possible to set at-60 °C ~ -10 °C. In addition to transporting fresh foods such as vegetables, fruits, and fish, and frozen flowers, it is also suitable for transporting pharmaceuticals and precision machinery that require low-temperature transport. It can be used for temporary storage or warehouse.
EXAMPLES OF USE AND TYPE OF CONTAINERS
Warehouse and Storage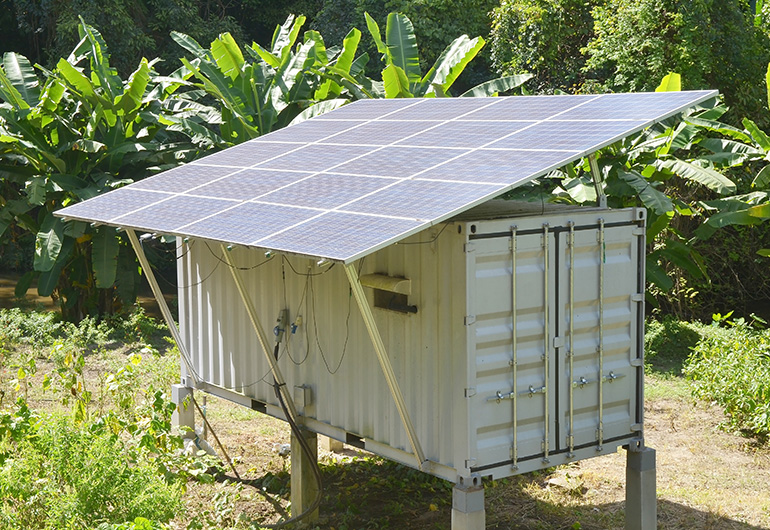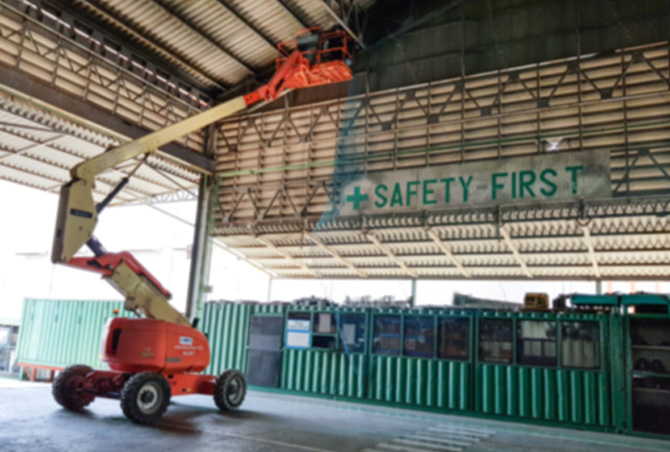 There are various application such as storage room for fertilizers, a general warehouse, office at construction site, and a material storage. Can be used according to customer's ideas, such as frozen/cold storage /chemical storage/laboratory/drying room/brewery/ wine cellar
Store, Office and Temporary housing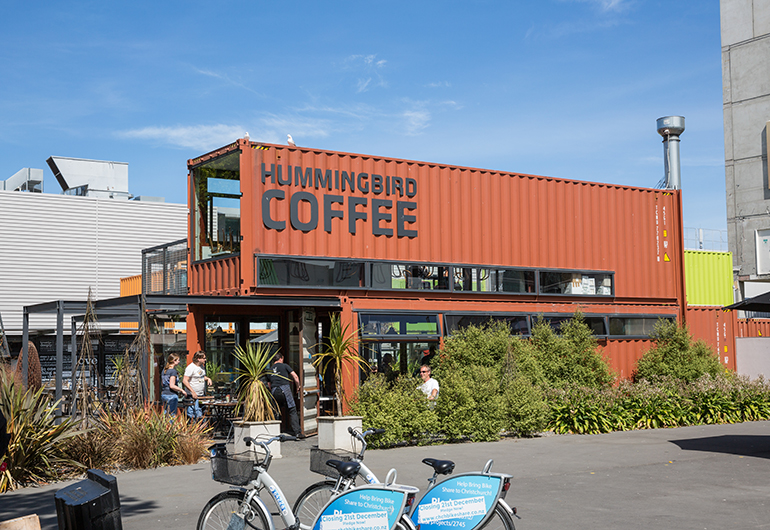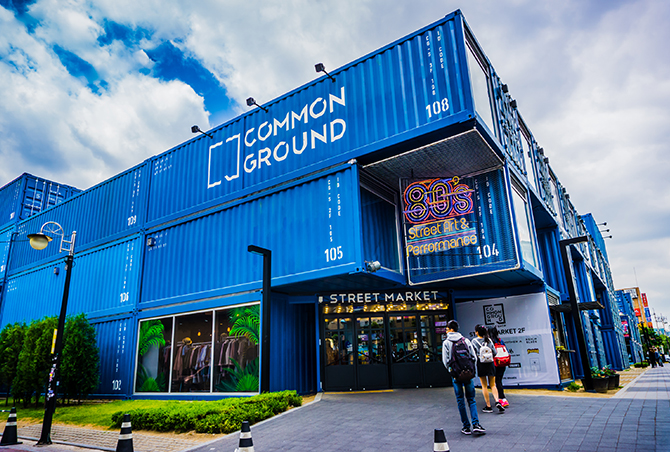 Not only as a residence, it is also possible to use as café, beauty salons. Some customers want a container garage or private garage as their own special place where they can immerse themselves in their own hobby, such as bikes, cars, bicycles etc. Sometimes it become a futuristic shelter that protects against disasters.
SIZE OF STANDARD MARINE DRY CONTAINERS
SIZE
OUTSIDE DIM.
L×W×H(mm)
INSIDE DIM.
L×W×H(mm)
M'ment(m³)
Tare Weight(kg)
12'
3,685×2,438×2,591
3,550×2,350×2,390
19.93
1,800
20'
6,058×2,438×2,591
5,867×2,352×2,385
37.4
2,200
40'(8'6")
12,192×2,438×2,591
12,032×2,352×2,385
67.5
3,800
40'(9'6")
12,192×2,438×2,896
12,000×2,350×2,690
76
3,900
We can arrange, upon request, delivery and install the used container for the warehouse/Storage at site.
Contacts